Toss those printable worksheets! Check out the new music theory arcade games at MakingMusicFun.net! They are great fun, and free to play!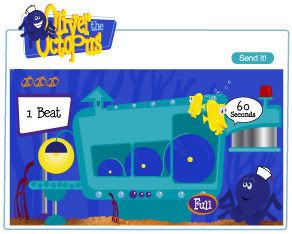 'Music Press Distress' Music Theory Arcade Game
"The music printing press has gone bezerk! Help Oliver catch the notes that are flying from the press to print the music books. But watch out! Three bonks on the head, or three incorrect answers will end the game."
Learn to identify 6 basic rhythms with Oliver and the gang, including the whole note, the half note, the eighth note, the dotted half note, and the dotted quarter note.
_________________________________________________________________
Browse other "The Piano Student" music theory posts:
Flash Frog™ | Free Printable Music Flashcards for Beginners
Free Music Memory Game | Treble Clef Note Names
Pirate Quest | Basic Music Terms Game (Free, Printable)
Music for Little Mozarts | iPad App Review
Carnegie Hall Park (Matchbox Parking) | Music Theory Board Game